Being responsible neighbours and good citizens
#madeinIndia #supportlocalcommunities #vocalforlocal
At Glamveda, we source our ingredients from the local neighbouring communities and farmers to shoulder them in their efforts and ensure collective growth. We trust that returns from the society must get back to the society. We owe all ours to them. It is, therefore, that we donate 1% of our sales annually to various NGO's involved in Animal Health & Welfare and those involved in Planting trees.
Being Indian citizens we also stand abreast of the Nation's goals of 'make in India' and 'vocal for Local'. Needless to mention, all our products are Made in India and sourced in India employing our local Indian partners who stand by us and support us in achieving our collective vision.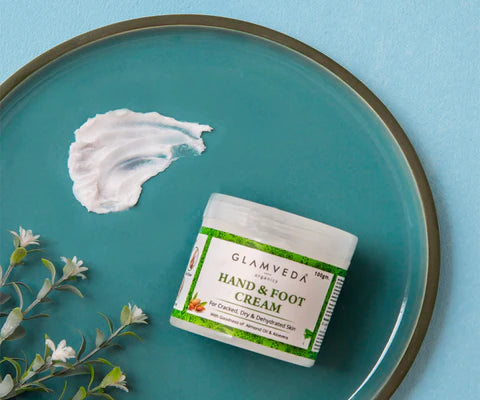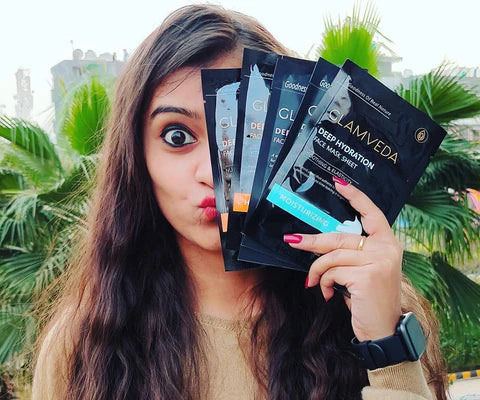 When Glamour Meets Ayurveda!! Natural, Herbal & Organic Products
Glamveda is an deep-rooted elite skincare brand that is constantly striving to reassure glamour to our highly health and environmentally-conscious family by retrieving the age-old wisdom of Ayurveda. We at Glamveda work to make you sparkle and shine with freshness and youthful vigour. In doing so, we couple the vedic techniques with the modern science to create highly effective products for you.
Glamveda provides complete body care solutions at equitable prices utilising the expert knowledge of our dexterous staff. Our products range includes sheet masks, face cleansers, exfoliators, Facial kits, bath and body products, de-tanning products, Hair oils and Hand wash. We also provide body-care advice.
Our natural ingredients donot have any artificial chemicals or colors and are therefore much soft on your body. These products contribute to long term effectiveness in the overall health of our benefitiaries. Each of our products is tried & tested and we stand to our promise of delivering high-quality service.
The brand prides itself on sourcing ingredients that are pure, potent & organic. Our products contain NO PARABENS, POLYMERS, SULPHATES, ARTIFICIAL COLORS OR ARTIFICIAL FRAGRANCES. Our ingredients are plant-derived and vegan which ensures a phenomenal experience to you. With Glamveda, one can get holistic care and fall in love with the rhythm of life.
QUALITY
AYURVEDA + SCIENCE = EXULTANT SKIN
Given our commitment towards fulfilling your needs and aspirations, we strive for quality, purity & perfection. Glamveda is the perfect amalgam of the ancient knowledge of 5000-year-old Ayurveda and today's modern science. Our products are a perfect blend of nature's goodness & advanced science to create safe, high-performance skincare.
Each ingredient is carefully chosen with proper care to its enriching benefits, herbal and nutritional properties and most importantly its effect on the skin.
Once the products are ready, each one of them is rigorously tested for safety and results. Furthermore, we constantly stay abreast with latest research and knowledge to ensure that all products meet or exceed the standards set by the global government or regulatory authorities and all scientific requirements, thus, ensuring highest-quality benchmarks.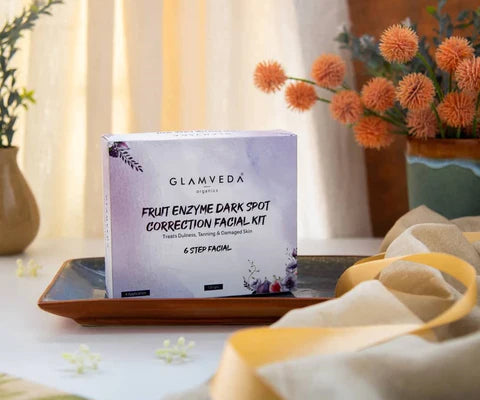 Our Purity Promise
Glamveda products are consciously formulated using the highest quality ingredients from plant, earth and sea they are toxin + cruelty + paraben free and therefore could bring you glee.